The Corrs Club
Let me try to illustrate the inequality that is the cause of our complaints.
28-Nov-2020 18:27:47

CorrsClub Time:
21-Sep-2023 03:20:04
I hope these screen capture images work (if not, my apologies).

Here is today's Apple iTunes from CANADA: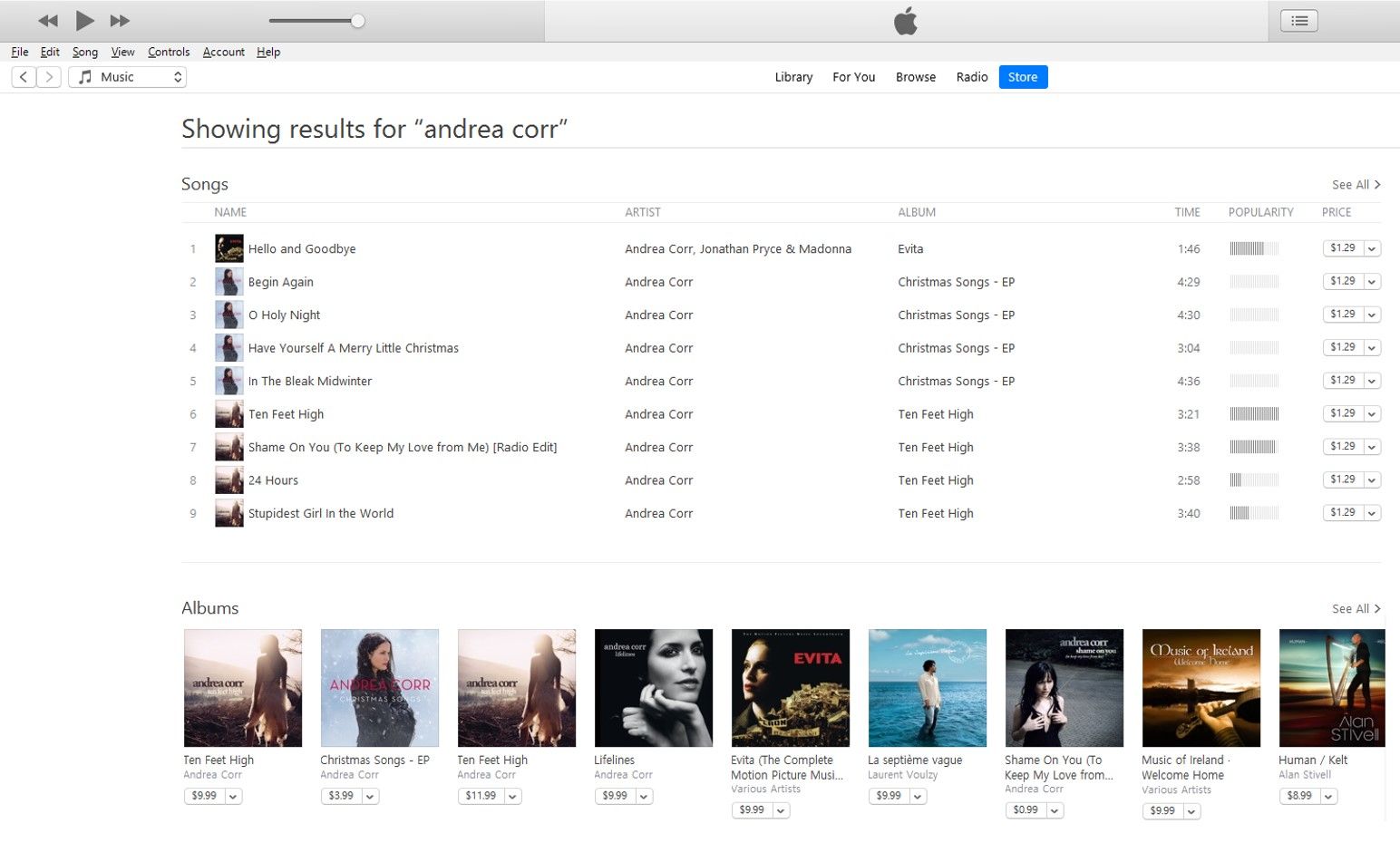 Here is today's Apple iTunes from the U.S.:




You can see the difference: Canada and the other countries that have been mentioned in this thread - the UK, Ireland, Indonesia, Italy, and Portugal - have Andrea's new music available at iTunes. The United States does not. This is exactly what causes our complaint.

Now let's consider Amazon Music.

The image below is from today at Amazon.com (U.S.)




Below is from today Amazon UK:




It's pretty easy to see how the two sites differ. In the UK, one has an option of downloading the album in .MP3 format. In the U.S., no such option is available at this point in time. NOW, since I do have a membership at Amazon UK, if I make an attempt to purchase Andrea's new Christmas Songs album in .MP3 format there, then the following "PURCHASE FAIL" message appears, the cause being that I do not have registered billing address in the UK. This is what I mean by a GEO-BLOCK.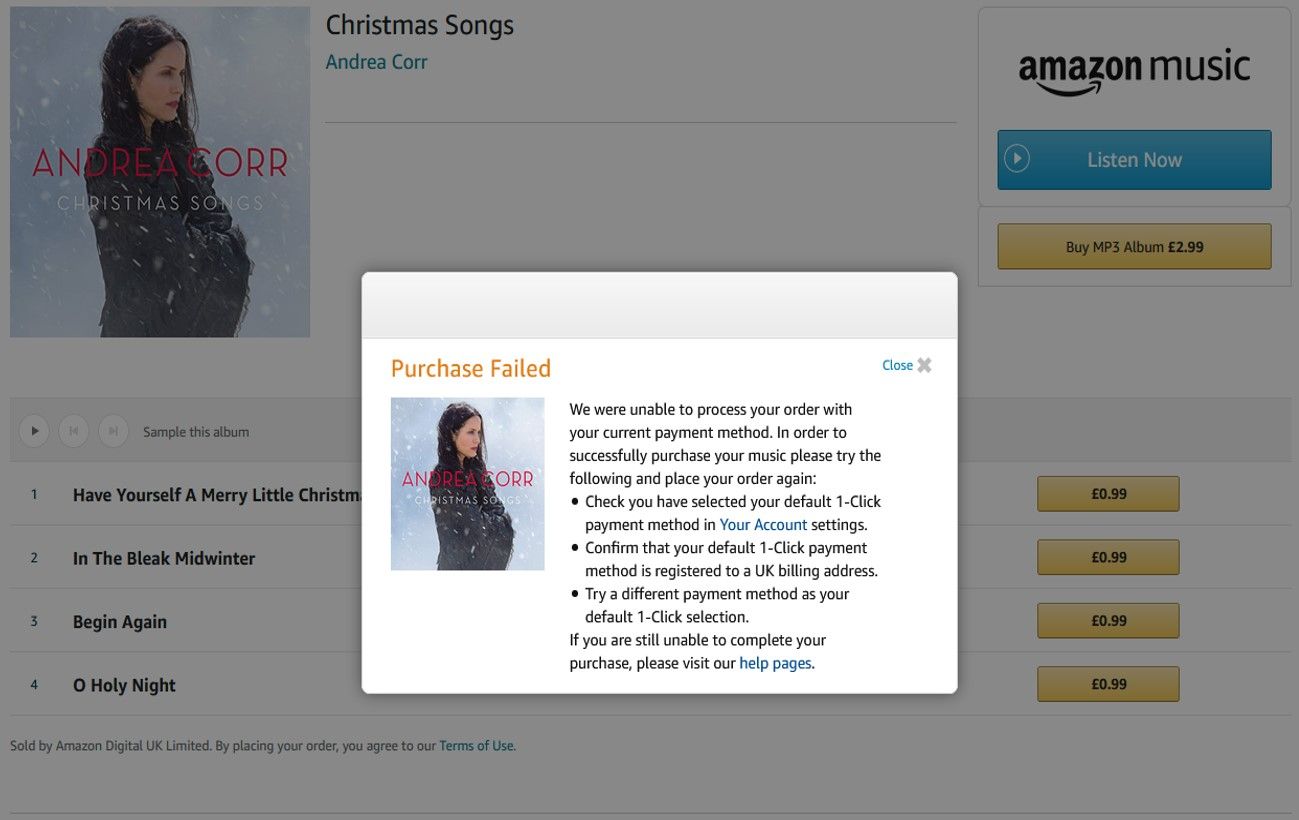 John, I disagree your assertion that streaming is a "blessing." That's okay. Everybody is different. To me, it is not a blessing, if, in order to have a file saved in one's music collection, one has to resort using software to make a copy that is not exactly legal and doesn't compensate Andrea as the artist. We just want to buy an audio file legally here in the U.S. as others are able to do elsewhere. Is that too much to ask?

It does happen sometimes that it just takes a little longer for the music to become available in the U.S. perhaps because of all the complicated issues that you mention. I hope this will be the case and the problem goes away.

Steverino

| | |
| --- | --- |
| (This message has been read 130 times.) | |